*This post contains affiliate links. Please see my
Disclosure Page
for details.
Do you have an energetic child? How about an expansive child? I have one of each and here are some tips that may assist you with your homeschooling days.
The energetic child:
Our 6 year old son Rowyn is our energetic, silly, stubborn child. He likes to play ALL day long and certainly fits the definition of energy, "the strength and vitality required for sustained physical or mental activity." The boy even talks and walks in his sleep. He is quite the handful to teach because his attention span on one particular subject only lasts about 15 minutes and he can't sit still even during those 15 minutes. He loves to make people laugh and is quite content to play and learn on his own. I have noticed over the last couple of years that an energetic child is generally very tactile and likes hands on learning best. So here are some tips for teaching your energetic child.
1)
Find hands on, engaging curriculum and resources. And ask your child what they want to learn about and let them pursue their interests. Some of Rowyns favorite resources to utilize are
educational board games
,
Legos
,
Apologia
,
Unit Studies by Amanda Bennett
,
A Journey Through Learning Lapbooks
,
Moving Beyond The Page,
Reading Kingdom
and anything he can take apart or put together! He also loves playing and learning on the tablet and computer. We also like to change up our curriculum every month, which is one reason I love reviewing products.
2)
Have homeschool lessons somewhere other than the kitchen or dining room table like on a rocking chair, trampoline, bouncy ball, the floor or outside. And it is even okay to hang upside down off the sofa or sit on the stairs to listen in on lessons. Also make lessons short and break them up. If lessons are too long the energetic child gets distracted and even more fidgety.
3)
Set up learning stations and have lots of hands on things laying around for them to explore. Our
Unit Study Exploration Box
is a huge hit in our house. The theme does change from time to time but for the last few months it has been filled with science stuff. There are tools for the children to explore with like bug catchers, magnifying glasses, tweezers, a scale, microscopes, strainer, magnet, etc. And there are lots of treasures that they found outside. Beside the box I have a big
science encyclopedia
, numerous
journal pages
and
Nature Friend Magazines
.
4)
Let them burn off some energy by running around and playing in the yard a little before, during and after lessons. I find this makes a huge difference with both of my children. I also highly suggest trying some brain breaks check out
The Ultimate Guide To Brain Breaks
. This eBook breaks down
how and why movement matters for learning and optimal focus. There are 60 fun brain breaks included.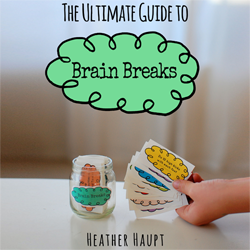 5)
Let them fidget and play with quiet things during learning time. I know it may not seem like they are learning anything while they are dancing around the room, building, playing with a toy or doodling but believe me they are and they will surprise you every time. For some children the only way they can learn is by fidgeting.
The human body and brain is not designed to sit still for long periods of time. Movement increases our circulation, provides our body with more oxygen and activates our cerebellum. So just take a deep breath and remember that learning can take place at anytime and anywhere.
The expansive (chatty) child:
Our 7 year old daughter Gwyn is our chatty, compassionate, social butterfly. She inherited those traits from her "Chatty Kathy" mother! She is a positive, creative, spirited, charismatic little girl and loves to be recognized for who she is. She also loves to encourage others. She is good at talking to and including others, helping others and radiating optimism. But she is not good at working independently, multi-tasking, reacting quickly to change or concentrating on the details. I love her enthusiasm and desire to learn, ask questions and make friends but there are many times it comes off as annoying, disruptive, etc. So here are some tips for helping your expansive child so that they don't end up with hurt feelings and rejection.
1)
Be encouraging when asking your child to give someone else a turn to speak, rather than just telling them to keep quiet which can hurt their feelings and make them feel rejected. Try something like, "Gwyn I see you are excited and really appreciate that, so why don't we listen to what others have to say and then see if you can add anything?" This approach give your child praise and recognition while still being emphatic of their feelings.
2)
Try give-and-take as a way to teach conversation skills and slow down the process. Using something like a "
talking stick
" or a piece of paper with a question mark can help with this. I also highly suggest reading this fabulous book,
My Mouth Is A Volcano
.
3)
Create a special sharing time at home where your child can ask as many questions and share as much as they like. Dinner time is a good time for this and everyone can take turns going first. This is also a great time to use the "talking stick". We currently only have one car and need to pick up my husband from work several times a week, so we utilize the car rides as a time for the children to talk all about their day.
4)
Provide opportunities for them to talk as much as they like such as reading out loud,
volunteering at a nursing home
, spending time with their best friends, etc. I let Gwyn make videos too as a way to get all her chattiness out. She loves making her own documentaries and doing
vlog reviews
.
5)
During lessons have your child write down or draw their questions and allow them time at the end or at a stopping point to ask them. Gwyn can't really write all that well yet so what I do is pause frequently to allow her time to ask questions. If she interrupts I ask her to try to remember her question until I reach a stopping point or draw out her question so she remembers.
Human beings are social creatures by nature and are generally happier, learn more and do a better job when talking to others. By asking questions and talking children learn and retain more information, get great ideas, judge how they are doing and are able to offer help and encouragement to others.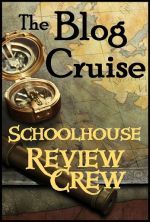 Be sure to browse through all of our other
Top 10 Posts!
Linking up with:

Top Ten Tuesday,
Ben and Me