*This post contains affiliate links. Please see my Disclosure Page for details.

Reading Kingdom is an interactive, customized online reading program for ages 4-10 years old. Reading Kingdom uses a 6 skills model of reading instruction that incorporates phonics and whole language. The 6 skills are: sequencing, motor skills, sounds, meaning, grammar and comprehension. It takes about 12-15 months for a child to complete the entire program (of course this will vary depending on their skills and the amount of time they utilize the program each week).
A moms review:
This is the second time I have reviewed Reading Kingdom. Last year when I reviewed the program I utilized it mostly with my daughter. You can read more on that review here. Reading Kingdom was not a great fit for my her so this time around I decided to try my 6 year old son, Rowyn. He had actually tired the program last year too, but struggled with using the mouse and keyboard due to his poor motor skills.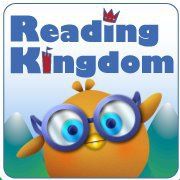 The account creation and log in was very simple just like the first time we utilized the program. There are a few notes to parents when you first log in, one being that children are supposed to complete the program completely on their own without parents assistance (unless it is with the mouse and keyboard). YAY for educational programs that encourage independence, are easy to navigate and fun to use as well!
Because we were in the middle of moving during the review period I decided to have Rowyn utilize Reading Kingdom on my Android Google Nexus Tablet. In order to that though I needed to have Adobe Flash capability. It was very easy to do and if your interested here are detailed instructions for enabling Adobe Flash on an Android Tablet.
There are 2 items to download which are both FREE. Reading Kingdom worked great on the tablet and Rowyn preferred using the tablet over the computer!
Rowyn started at the very beginning with Part 1 which is
Seeing Sequences and Letter Land
. ANd he started at the first Level on each. The starting part/level was determined by completing the,
Intro Assessment
, which is the first step that every child must complete when first starting Reading Kingdom. It is important to note that if your child gets placed at a part/level that you feel is not correct you can contact Reading Kingdom to have them adjust your child's starting point.
Level 1 covered keyboarding skills, mouse skills and lots of letter recognition. This was perfect for Rowyn because he is still working on his letter recognition, motor skills, basic reading skills, etc.
A complete session take about 15-30 minutes and they are broken down into two segments. The first segment contains about 15 activities and the second segment contains about 8 activities. If a child gets something incorrect Reading Kingdom will assist them by showing them what letters to type, explaining what they should have clicked on etc. And then it will have the complete the activity again and continue doing so until they master it. Throughout the program children will earn starrs for completing activities. These stars unlock levels and passport stamps. In between segments children get to view their passport and stamps and interact with their passport. Rowyn love the passport book and always looked forward to completing a session.
Sessions can easily be paused or stopped and returned to later without loosing your progress (perfect for bathroom or snack breaks).
My son loved the fun, colorful graphics and the silly sounds. The auditory instructions were easy for him to understand and he never had any questions regarding what he was supposed to be doing. He is doing very well with the program and he asks to get on Reading Kingdom almost daily. Most days he completes multiple sessions. I think he was more receptive to the program this year because we utilized it on the tablet which eliminated the mouse and keyboard. Due to his motor skill issue the touch screen worked so much better for him.
There are a couple settings that you can adjust to make the program adapt to your child's specific needs. Last year I had a hard time finding these options but it appears they have made some updates and now these options can easily be found at the bottom of your child's reading report.
You can adjust the keyboard to on screen or physical. Rowyn preferred the on screen (touch screen on tablet). You can adjust the question length time. I have Rowyn set at 100% because he does struggle with some dyslexia too so it takes him awhile to comprehend instructions. There is also
a
Keyboard and Mouse Skills Training Exercise
that can be done before starting the program. This may be very beneficial for younger children and children with special needs.
Reader report main screen.
For parents the program has a very easy to read and understand reader report (see above). Reading Kingdom is great for all learning styles.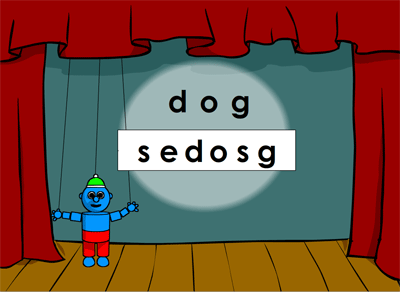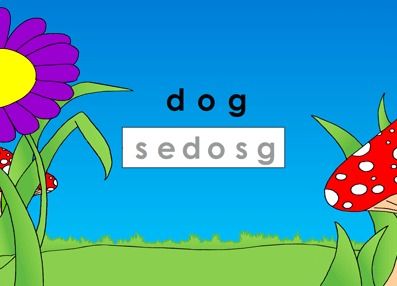 We will continue to use Reading Kingdom this year. It is a perfect fit for Rowyn and his learning style. Reading Kingdom definitely listens to concerns and has added several improvements over the year. I would still like to see a more detailed parent reader report for Part 1 which specifically shows weak areas children have so they can be worked on more outside of the program (Part 2 has a more detailed report). I also still feel that Reading Kingdom is a bit on the expensive side compared to other reading programs on the market.

Extra Resources:
Make sure you take time to read the resources tab on the Reading Kingdom website. There are lots of great extras as well as detailed information about the program which may help you decide if this program is right for your child:
Rowyns review (6 yrs old):
I like Reading Kingdom. I like it because it's fun. There are these little guys that pop up out of chairs when you finish a level.
Links to follow:

-Reading Kingdom Website
-Reading Kingdom Facebook page
-Reading Kingdom Twitter page

Where to buy:
A risk-free Reading Kingdom account can be created and used FREE of charge for 30 days. Afterwards, a subscription can be purchased for $19.99/mo or $199.99/yr for your first reader. Additional readers are $9.99/mo or $99.99/yr. Additional books, kits, and resources are available in the Reading Kingdom Store. Subscriptions can be canceled at anytime.

There is a scholarship program available. They don't want anyone to be turned away because they can't afford to pay. If you do have financial hardship and can show during your 30 day free trial you use the program consistently, you may be granted a scholarship.