*This post contains affiliate links. Please see my
Disclosure Page
for details.
Don't you just love Fall? What is your favorite Fall family tradition?
One of our favorite Fall activities is visiting a pumpkin patch. Last week we took a fieldtrip to a local pumpkin patch called
Uncle Shucks
. To prepare for our fieldtrip I made this
Pumpkin Journal Page
for our homeschool group. Be sure to click the picture below to download your FREE copy!
We had a good time on our fieldtrip, however we ended up learning more about corn than pumpkins. We took a guided tour of the corn maze where we learned 10 corn facts. Then we took a hayride along the Etowah River. Next an employee read a book to the kids called, "
Tops and Bottoms
." The kids not only learned about entrepreneurship and hard work but they also learned the difference between root vegetables and leaf vegetables.
Afterwards the kids had a blast feeding the goats, playing on the giant tractor tire playground and finding their way through the soybean maze. We also hit the corn maze again.
Though the trip was not what we really expected the kids had fun with their friends and did learn a few thing,s so that is all that matters.
On the way out each of the kids received a mini pumpkin and coloring book. The coloring book was packed with lots of great information which we have been reading over as we continue learning about pumpkins. I also plan to utilize the 3 "
Cornference Classroom
" materials on the Uncle Shucks website.
We also purchased a large pumpkin which we will be baking some goodies with this coming weekend. Check out all these yummy recipes on the
Handbook of Nature Study
blog.
Before I continue I want to give you a few quick tips which will hopefully help you make the best out of a fieldtrip that doesn't go as planned. It is important to try to make the most out of the fieldtrip no matter what, especially if it wasn't a free one. Even if you are disappointed chances are your children still had a blast and learned something too. Let them explore, touch, and ask as many questions as possible. Though we didn't get to learn much about pumpkins that day the kids can tell you how to tell difference between corn used for animal feed and corn used for human consumption. See they learned something! Remember the learning can continue when you get home, which is exactly what we did with the pumpkins!
Keep reading for some more pumpkin learning ideas!
10 Pumpkin Facts:
1)
Pumpkins are a member of the gourd family, which includes cucumbers, honeydew, cantaloupe, watermelon and zucchini.
2)
Pumpkins are native to Central America and Mexico, but now grow on six continents.
3)
The heaviest pumpkin weighed 1,810 lbs 8 oz and was presented at the Stillwater Harvest Fest in Minnesota in October 2010.
4)
The top pumpkin production states are Illinois, Ohio, Pennsylvania and California. 90%-95% of the processed pumpkins are grown in Illinois. Morton, Illinois is the pumpkin capital of the world.
5)
Pumpkin flowers are edible.
6)
The word pumpkin originated from "pepon" – the Greek word for "large melon," somthing round and large. The French adapted the word to pompon which the British changed to pumpion. Later the American colonists changed that to the word we use today, "pumpkin."
7)
Pumpkins are a fruit.
8)
Pumpkins are 90% water.
9)
Native Americans flattened strips of pumpkins, dried them and made mats. They also used pumpkin seeds for food and medicine. Native Americans called pumpkins, "isqoutm squash."
10)
Pumpkins contain potassium and Vitamin A.
This past weekend we picked up two more smaller pumpkins at my husbands Fall company picnic. So I let the kids make jack-o-lanterns out of those and do some hands on learning and exploring. They loved pulling out the pumpkin insides. As they cleaned out the pumpkins I had them examine the different textures, seeds, stem, skin, etc. The
Handbook of Nature Study
blog also has some great ideas for exploring pumpkins.
We watched this great video on YouTube....
Be sure to also snag these great pumpkin unit study ideas (most are FREE):
-
Pumpkin patch writing prompts
-
Pumpkin mini helper
-
Life cycle of a pumpkin
(mini-book) - almost free currently 15 cents
-
Farmer Mike Grows A Giant Pumpkin story-time
- YouTube
-
Pumpkin math identify #5 and pumpkin counting
- A+ Interactive Math
-In this Teacher Tube
video
we learned all about the
life cycle of a pumpkin
-Fun
pumpkin art project
Gwyn made a horse on her pumpkin and Rowyn made a silly face. The kids also painted the tiny pumpkins that we picked up at the pumpkin patch with acrylic paints. Don't they all look so cute?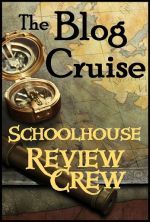 Be sure to browse through all of our other
Top 10 Posts!
Linking up with:
Top Ten Tuesday