Since starting this blog a little over a year ago I have had so many wonderful new doors open up. This blog was originally started to be a journal for our homeschool journey but it has become so much more for our family. My affiliate accounts (located on the left side bar) and the review products/fieldtrips we receive have greatly helped our one income family.
I would like to tell you a about a few NEW endeavors for me and hope that you will support me on these blogging journeys.
I am now a review blogger for The
TOS Crew
. I have already received several items to review and those will be posted in July and August. I am very excited about this opportunity and cannot wait to share some amazing product reviews with you. You can also follow The TOS Crew on
Facebook
and
Twitter
.
Rose Art is revamping their website and it should be done any day now. The new website will feature a blog and guess what? I will be writing posts for their blog. I will still share fun Rose Art crafts and product reviews here on my blog too. You can also follow Rose Art on Facebook and Twitter.
The Homeschool Lounge
has a review team that I am very excited to be a part of. I cannot wait to see what cool products we will get to review. You can also follow The Homeschool Lounge on
Facebook
and
Twitter
.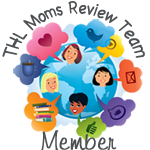 Well after almost a year of participating in every single
Master Books
Twitter party I am happy to announce that I am now a Mom of Master Books!!! I hope to see you at the
upcoming party
!
And if you don't already PLEASE follow me on Facebook, Twitter, Pinterest and Google +. You can also make sure you get notified about new posts by signing up for Email or RSS Feed.
And lastly thank you my blog would not be what it is today if it weren't for my wonderful readers.