*This post may contain affiliate links. Please see my
Disclosure Page
for details.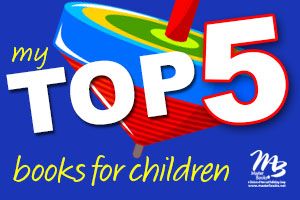 I have been part of the Moms of Master Books team since 2012, but before that I was a faithful party goer. This year we reviewed some great books and as always I am sharing our top 5 favorite for the year.
Here the are our top 5:
1) Galapagos Islands -

The book is loaded with amazing facts and information regarding the Galapagos Islands, Darwin and biblical worldview. Throughout the book there are biblical scriptures which support a biblical worldview of creation. This book was a great addition to our science and geography studies....
2) Bugs Big and Small God Made Them All -

This book is great for children of all ages. Children will learn about where each bug lives, their body parts, how they got their names and more. Vocabulary and bug names are super easy for children to find because they are written in bold text and highlighted in light green....
3)
Awesome Science DVDs:
– Glacier & Rocky Mountain National Parks -
The DVDs are 30 minutes long (perfect for short attention spans) and the subject matter is explained in a simple and entertaining way. Both my 6 and 8 year old can easily understand and identify with all of the information being discussed on the DVDs. Plus all of information on the DVDs is explained using a Biblical Worldview with scriptures mentioned throughout....
4)
44 Animals of the Bible
-
The book is obviously about 44 animals, but these are just any animals they are animals that are mentioned in the Bible. Each animals gets a single page which includes several paragraphs of text about the animal, a beautiful full-color, glossy drawing of the animal, and a Bible verse that mentions the animal.
5)
Water and Weather
- We absolutely loved this book, but I dropped the ball and did not get a review posted on it. It is the perfect science book for learning about water and weather and it went along great with our weather unit study we did earlier this year.
Science unfolds as activities bring alive the natural curiosity of children. This new title covers not only the weather and varying climates around the world, but explores the results of weather events in the past. The great Flood was a cataclysmic event that left behind fossils, and these impressions reveal much about what happened during and after this historical event. Form a connection between this biblical history and the world experienced outside your door as natural processes like rain and wind are shown to be forces at work in the environment!
Be sure to stop by and see what the top 5 choices were from some of the other
Moms of Master Books
!
Looking forward to 2015:
There are some exciting resources coming out in 2015 and I cannot wait to share them with you. Resources like
The Electrifying Nervous System, T
he Mineral book and
Awesome Science: Explore Dinosaur National Monument.
I hope to see you at some of the Facebook parties next year too...did you know you can win copies of the amazing books/dvds we review at the party?