*This post contains affiliate links. Please see my
Disclosure Page
for details.
Mom, I'm bored! Are we there yet? How much longer? We have all heard these common phrases on road trips, right? Well that's where boredom busters come in handy. Here is a list of 10 boredom busting ideas for your next road trip. With these ideas in your mom arsenal you are guaranteed to never hear these dreaded phrases again.
1) Audio Books -
Audio books are not only great for children, but also adults. Check with your local library, visit
Amazon
or check out my previous posts about
audio books
(one post has a list of 7 websites where you can download
FREE audio books
). Two of our favorite audio book series are
39 Clues
and
Guardians of Ga'Hoole
, both of these will keep you busy for awhile.
2) Mad libs
-
Mad libs can be tons of fun and educational too. You can pick them up at
Amazon
for around $3-$6 or possibly at your local Dollar Tree. You can also print FREE Mad Libs
here
.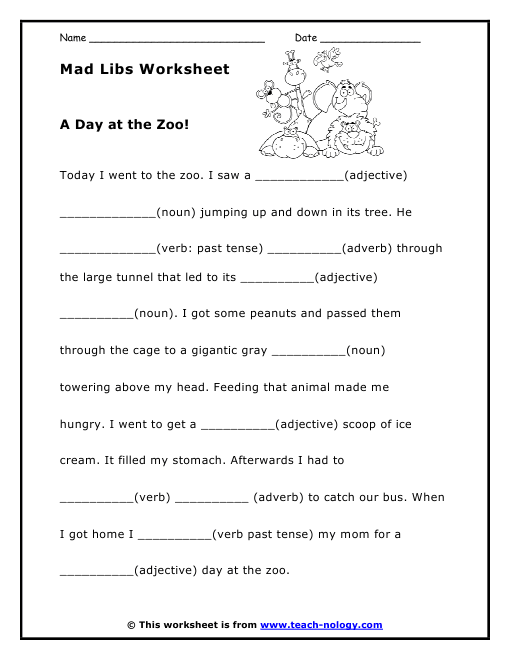 3) Mobile devices and hand held games -
I think just about every family now owns a tablet, iPod, hand held game device, or old cell phone. And there is nothing wrong with using these devices to help keep children busy in the car. With all of the
FREE eBooks
,
FREE educational apps
and movie streaming options available children are guaranteed to stay busy even on the very long trips. My children also love taking their
Educational Insights Hot Dots sets
on road trips.
4) Scavenger hunts -
Every child loves scavenger hunts. Download this
FREE Road Trip Scavenger Hunt
that I created for my children. They have a blast with it, even on our short trips.
5) Trip journal pages -
Here are a couple of trip journal pages that I created. These are meant to be fun and sneak in some learning too.
The first one is a
FREE Travel Journal Page
and can be used for car trips, plane trips, train trips, etc. It includes questions like what was eaten during the trip, how many miles were traveled, etc.
The second is a
FREE State Journal Page
. This is tons of fun and compliments our favorite
children road atlases
nicely.
The third is a
vehicle journal page
.
6) Activity and coloring books
- You can find loads of
FREE activity and coloring pages
online. Or hit up
Amazon
and your local Dollar Tree.
7) Old fashioned car games -
Do you remember the find the alphabet game? In case you have forgotten how to play it, here are the rules. You must find the letter "A" anywhere outside the car (storefront signs, billboards, street signs, vehicle tags, etc.), then the letter "B," and so on. When you find a letter you must shout out the word & the letter you found, & nobody else can use the same sign to find the same letter. The first person to find "Z" is the winner!
You can find more old fashioned game ideas and printable mad libs, activity pages and coloring pages over at
Spoonful.com
.
We love playing the alphabet game so I decided to make a
FREE Letter Game Printable
. This provides another option for playing the alphabet game. Instead of shouting out the word each player can write the word they found. Or for another variation you can also use it as a scavenger hunt and try to find something that starts with each letter, good luck spotting a zebra!
8) Magnetic play kits
- When my kids were toddlers magnetic play kits were their favorite travel item. You can purchase these on
Amazon
for around $10. Or you can easily make your own using a cookie sheet from Dollar Tree. Just place magnets onto the back of stickers, paper dolls, foam pieces, wooden pieces or even felt pieces and ta-da you have your customized magnetic play kits great for road trips. Make It & Love It has a great example, check out her
DIY magnetic paper dolls
.
9) Favorite books
- Load up on your favorite books. We always keep a stack of books in the car. They are great for short and long trips. Or you can load up your mobile device with
FREE eBooks
.
10) Art/Craft supplies -
Crayons, markers, stickers, tissue paper, pom poms, scissors, glue, tape, etc are great for road trip crafting. Just throw everything into a ziplock baggie for easy storage and protection. Use a cookie sheet from Dollar Tree as a table. And let your little traveler's imaginations run wild. You never know what will spark some creative crafting fun during a trip! Also check out this
DIY Travel Coloring Case
over at Family Fresh Meals (a sandwich box container would work great too).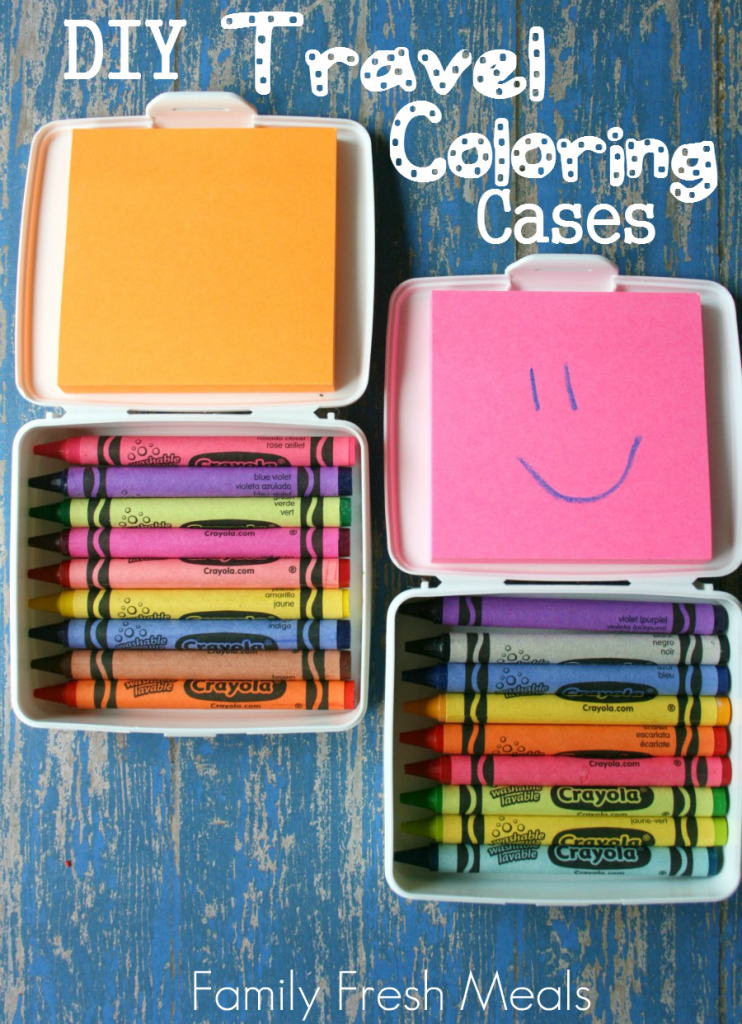 Head over to
WordTraveling.com
to check out some other amazing #TravelEffect posts. While you're there be sure to enter the amazing giveaway too!