*This post contains affiliate links. Please see my
Disclosure Page
for details.
My good friend Jordyn who blogs at
Almost Supermom
was kind enough to help me out (since I am in the middle of moving) with the last Learning With Legos post. Be sure to visit her
blog
, like her
Facebook
page and follow her on
Twitter
, she is pretty awesome!

Here are my favorite ways to use Lego's as math manipulatives. Lego's can be used for lots of levels of math, from pre-school math on up to pre-algebra. Being able to manipulate and visually see what they are trying to solve for makes it much easier to grasp the concept you are trying to teach.
You can use the Lego's to help younger kids learn how recognize and complete patterns. You can make patterns with different colors or different sizes, they can be simple or more complicated, it's truly up to you.
L
ego's are a great way to introduce basic math concepts such as "greater than, less than". Again, being able to see that 8 really is greater than 4 really helps young learners grasp the concept.
Addition, subtraction, multiplication and division can all be taught using Lego's. It's great to be able to pull kids away from worksheets sometimes and let them use their hands to build something at the same time they are learning. You can even make a game of it by creating dice (template
here
) and rolling to see what math problems you have to solve.
U
sing some graph paper and Lego's you can easily teach the concept of area and perimeter.
Fractions are much easier to understand when using Lego's. Print out some fraction flash cards, or use the dice template to challenge them to come up with the proper Lego fractions.
Lego's also help visualize pre-algebra concepts and help them find the missing variable. My 9 year old learned how to solve for x in less than 15 minutes.
The possibilities for Lego learning are endless. You are only limited by you and your child's imagination.
Be sure to check out my other
Learning With Legos
posts! Also my Lego loving son has his very own blog now, "
Minifig Homeschool Adventures
."
T
o check out more great 5 day posts from TOS Crew members click the image below. There are many different topics covered!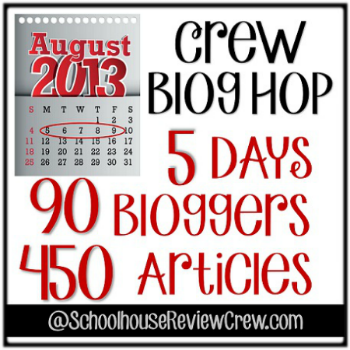 Jordyn Coffin
I'm a homeschool mom of 6 kids ranging in age from preschool - high school. I blog at Almost Supermom about our homeschool and healthy eating journey. Everyday is an adventure and challenge for us, but I always look forward to seeing what will unfold in my crazy house from day to day.