*This post contains affiliate links. Please see my
Disclosure Page
for details.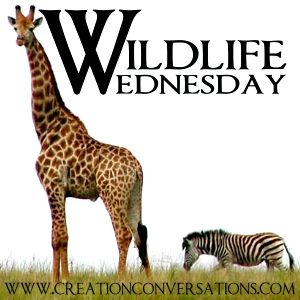 A few weeks ago we headed to Panama City Beach, FL for a family vacation. Of course while we were there we had fun learning and exploring nature!
So what did my kids have fun playing with? Well crabs, dead fish, sea snails, dragonflies, sea cucumbers and JELLIES. Yup I let my children hold and play with jellyfish. Don't worry many of the species we found didn't sting except for one. We found Blue Buttons, Moon Jellyfish, Comb Jelly (not a jellyfish by the way) and a Portuguese Man O'War (the one that stings). No one got stung and not jellyfish were harmed during our investigating.
One thing very cool thing we did (besides hold and play with them) was feed the Man O'War a fish (ok so one fish was harmed, but a jelly has to eat). It was really cool and quite amazing to see how these carnivorous creatures eat. We also got to witness how complex these creatures really are. They are not a simple organism like you would think. They stalk their prey and also try to find ways to escape buckets.


When we got home we of course grabbed our
Marvels of Creations - Sensational Sea Creatures
book from New Leaf Publishing to learn more. This book is part of a series and they are all fabulous. They are loaded with great information and beautiful pictures.
**
Continue reading the rest of this post
here
and don't forget to join Wildlife Wednesday on Creation Conversations to snag your
FREE resources
like the life cycle worksheets, coloring pages, crafts, lapbooks and more
**
Link Up:
Don't forget about the ongoing link up where you will be able to link your creation exploration posts to share with others. It will become another avenue full of resources and ideas to enrich your homeschool.
Copy and paste the Wildlife Wednesday badge and place it in the post you are linking up or on your sidebar. Text links are fine to include in your post as well use this permalink:
http://www.creationconversations.com/group/wildlife-wednesdays
. Posts that are linked up may be pined to Pinterest. Please make sure you post the direct URL and not the URL to your homepage.
Grab a Wildlife Wednesday badge for your blog/website:
Copy and paste the graphic below -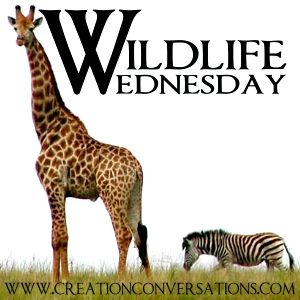 Or grab the html code below -
<center><a href="http://www.creationconversations.com/group/wildlife-wednesdays" target="_blank"><img alt="Wildlife Wednesdays" src="http://i1110.photobucket.com/albums/h453/kbalman/Wildlife1.jpg" height='125' width='125' border='0' /></a></center>