*This post contains affiliate links. Please see my
Disclosure Page
for details.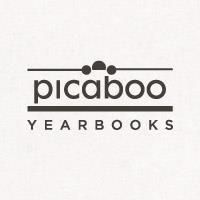 Picaboo
is a photo products company that was founded in 2006 by
Howard Field and Kevin McCurd

y.

Isn't the name adorable

. It is a
play on the phrase
peek-a-boo
. They choose the name because it's a fun expression that brings smiles to people's faces.
With Picaboo you can create beautiful products in seconds with your digital photos. Picaboo offers everything from prints, cards, photo books calendars, canvas prints and even yearbooks. Picaboo is different from many photo product sites because you don't have to spend hours uploading photos before creating a project. You see Picaboo has a
desktop download
to make creating photo products even easier.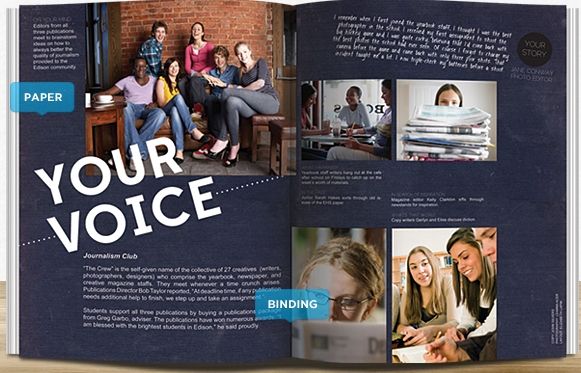 "It's time to unleash those photos trapped on your hard drive or SD card and turn them into memorable keepsakes!"
A moms review:
I am picture taking
fanatic
. My camera is practically an appendage...it goes every where with me. I have a little over 38,000 photos just from the last 7 years on my external hard drive + photos from my childhood and teenage years in 6 photo boxes. I recently upgraded my camera and now I am quite addicted to taking videos as well. Be sure to read my "10 Reasons I Love Taking Photos," post.
I LOVE traditional scrapbooking! You know fancy ribbon, pretty paper, glitzy brads, decorative cut scissors....I practically own a small scrapbooking store. However I am very behind (remember those 38,000 photos yeah only about 1,000 are scrapbooked). I just don't have the time to sit down and actually get anything done. I guess that is because I am a busy homeschool mom whose spare time now is devoted to blogging. So sadly all our special homeschool memories are trapped on an external hard drive just waiting patiently for me to do something with them.
Enter
Picaboo Yearbooks
. Picaboo allows you to make unique, one-of-a-kind yearbooks to fit your family's education style and budget. The TOS Crew had the opportunity to create a beautiful softcover 8 1/2 x 11, 20 page yearbook for this review. I decided to create a yearbook for our 2012-2013 school year.
I am very familiar with creating photo products so I had no trouble jumping right in. Though there is a
Getting Started Video
which I highly encourage you to watch if you are not familiar with using photo product websites and creating yearbooks. Also if you need some ideas there is a great section filled with
Yearbook Ideas
.
The overall process was fun and easy. Here is a breakdown of the process from start to arrival!
Setting up the yearbook:
The first thing I suggest doing when creating a
Picaboo Yearbook
is set up your sections. This makes it easier to upload photos, make sure you have enough pages for what you want to include, etc.
So first I created our cover and back. I decided to use our homeschool name, the year and our logo. Yes we have a official name and logo, read more about
here
if your interested.
Then I created 3 sections: 1st day of school, homeschool days and fieldtrips.
The first page (front and back) covered our first day of school or not back to school as we like to call it. I included pictures of the children, the children with their teacher (aka mommy), the children walking through the front door of school (I mean the house), our back to school scavenger hunt and of course the back to school breakfast.
The next 4 pages (front and back) highlighted some of our favorite unit studies from the year. These included our sand, mythology, weather, Christmas, bird and marine mammal units.
And the last 5 pages (front and back) highlighted some of our favorite fieldtrips. I had the hardest time with these pages because we take 1-2 fieldtrips per week. I decided to go with the kids favorites which were apple picking, the pumpkin patch, Chinese New Year, glass blowing and fusing, Chattahoochee Nature Center, nature walks, Rock City and our 2 day excursion to Pine Mountain ,GA.
The process of creating a page:
Now comes the fun part where the creative juices start flowing. Be sure to included your children mine had lots of fun helping me decided what pictures to include.
When creating a photo page the first thing I did was choose the background theme or color. There are literally hundreds to choose from. You can browse by favorites, theme, designer, most used, etc and there is also a great search feature to make it very easy to find exactly what you are looking for. I loved all of the photograph style backgrounds and that is mostly what I used. In the fieldtrip portion of our yearbook I was having a hard time choosing which photos to choose so I decided to use some of my own photos as the background.
Next I would choose the photos we wanted to include and upload them. You can also import photos from Facebook. This had to be the hardest part for me because I couldn't decide what photos to include....remember those 38,000 photos. 20 pages is definitely not enough for our homeschool year and now I know for next year! I literally take pictures every day of what we are doing and where we are going.
Once the kids and I decided what photos to include we choose the layout for the photos. You can use preset layouts or create your own by rearranging the preset layout boxes, adding photo boxes, deleting photo boxes, changing their angles, etc. I love the snap alignment guides and grid lines these two features made it very easy to make sure everything was lined up just right (great for people like me with OCD).
After getting all the photos situated I added my text. There are lots of fonts and colors to choose from. You can also add a background color and change the opacity.
Next it was time to have some fun. There are several edits such as cropping, contrast, brightness, etc which you can easily make to your photos. There are also shadows, borders, shapes and corners you can add to your photos to give them some pizzazz. And if you want to make a page stand out even more there are 860 stickers you can add.
Layout of Picaboo Yearbook program.
It took me about a week to finish my yearbook and get it just the way I wanted. Each section needs to be locked before you can submit your order. After you click the order button Picaboo will alert you to preview your yearbook and remind you to check margins, spelling, photo quality, etc. If you are a bad speller like me, don't worry Picaboo underlines misspelled words and red and even has a spell checker.
There are two cover options hard and soft. And you can choose to order glossy or matte paper for your pages. I love the look of matte photos, plus matte doesn't show fingerprints so that is what I choose to go with for ours.
Picaboo is very user friendly and you can set up various preferences the way you want to make the process of creating your yearbook as smooth as possible.
If you have more than one person who wishes to work on the yearbook you can set up team members and assign various roles as well. This is great for group type albums.
When our yearbook arrived:
Processing time is listed as being 3 weeks, however from the time I ordered to when it arrived in my mailbox was only about a week and a half. The yearbook arrived safely in a large padded envelope. When I opened the package the kids immediately rushed over (just like they always do) to see what arrived.
The yearbook was beautiful. The cover is made of nice thick, durable card stock. It is hard to explain but the cover has a nice feel to it, almost a rubbery feel. The pages are also made from thick, durable stock as well and the photo quality is fabulous. Even the pictures I enlarged for my backgrounds look great.
My own personal photos used as backgrounds.
Picaboo is wonderful and definitely a program I will use in the future. The yearbooks are wonderful for public schools, co-ops, homeschool families, church groups, girl and boy scouts, etc.
What were the highlights, the accomplishments, the things you don't want to forget? Do you have a way to preserve these memories? This would be a great time to check out
Picaboo Yearbooks
! - See more at: http://schoolhousereviewcrew.com/picaboo-yearbooks-review/#sthash.t3oj696m.dpuf
Free resources:
If your on a tight budge Picaboo offers FREE eYearbooks! The eYearbook looks great on my tablet so when I am hanging out with family and friends I can quickly share our homeschool yearbook with them.
**If you want to take a look at our entire album I was able to convert our eYearbook epub file to a pdf, view it here.
The epub file actually looks like a book and doesn't have all the white space like the pdf does, but I wanted to show you what the eYearbook and full book looked like, so I figured this would do just fine.**
Gwyn (7 yrs old) and Rowyns (6 yrs old) review:
Gwyn, "Our yearbook is so pretty. I like looking at the pictures over and over again."
Rowyn, "It's super cool. We had a fun year."
Links to follow:
-
Piccabo
Website
-
Piccabo
Facebook page
-Piccabo Twitter page

Where to buy:
There are no minimum orders, no deadlines, and a turn around time of only 3 weeks (or less)! 20 Page
Picaboo Yearbooks
can be created as a soft cover for $8.49 or hard back for $18.99.
Additional pages are 22¢ per page and a
dditional personalized pages are 99¢ per page.
You can also get a FREE
eYearbook
. Shipping is $8.99 for one book, each additional book is 99
¢ and if you order 50 or more shipping is FREE.
Click here for more Picaabo
reviews from the
The Schoolhouse Review Crew
.