A moms review:
Well we have been using
Reading Eggs
since the beginning of February and both Rowyn and Gwyn LOVE it. They actually beg to play
Reading Eggs
just about every day (yup they are taking over my laptop and even Daddy's computer so they can be on at the same time). Gwyn even played on it for over 2 hrs one day. The program uses wonderful animations, activities and reward games to keep children motivated. Gwyn who is 6 yrs old was already reading a little before starting Reading Eggs but Rowyn who is 4 yrs old was not reading at all. I am so happy to announce that my 4 1/2 yr old is actually reading a few words now. Now if you read my blog you know I don't purchase many curriculum's and the majority of what we use is FREE. But...
Reading Eggs
was offering a 40% off coupon during a
Facebook
party so I just had to take advantage. I decided to get the 1 year membership and we will now have access to this wonderful program until next summer. I just knew that once our trial period ran out both kids would be so disappointed if they could no longer get on to play. This program is so easy to use, we didn't read any instructions or do any tutorials prior to starting. Gwyn just hopped on and started the lessons right away. Each lesson has audio instructions so the children know exactly what they need to do to complete it. So if you have more than one child this program will allow you to divide up your time more easily. While one is doing some reading with
Reading Eggs
you can work one on one with another child.
When your children start the program, they will complete a placement quiz to ensure they are starting at the correct reading level. So if they already are reading some they won't get frustrated by back tracking and covering skills they've already mastered. Reading Eggs is a safe website where your child can spend time learning in a safe and fun online environment which is advertisement free. Every time your child exits the program their lesson progress is saved and they will start back at the spot the left off at.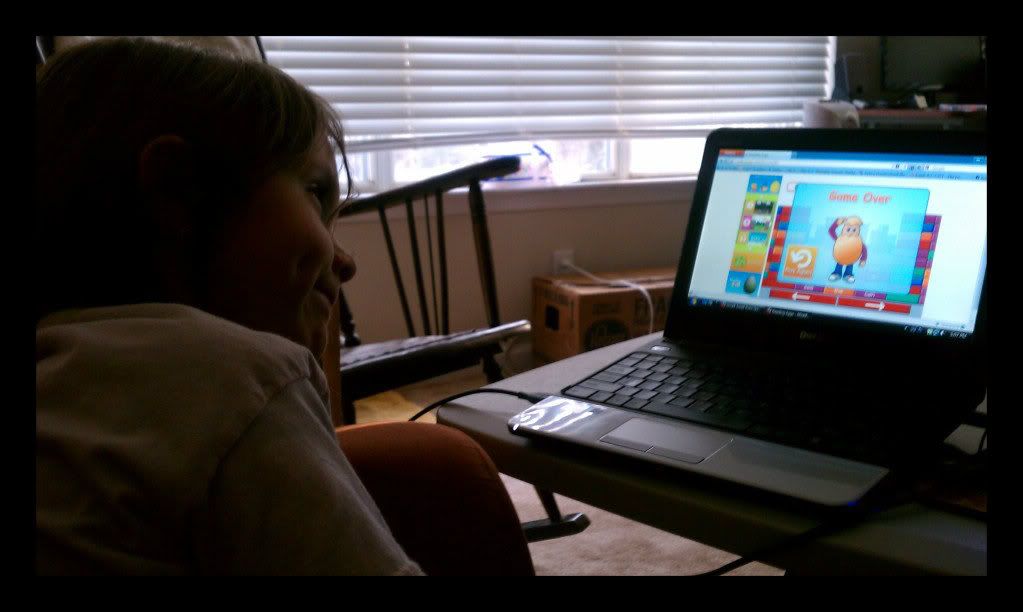 As children progress through their lessons they earn golden eggs as rewards. They can use these eggs to buy reward games and other items. After 10 lessons children complete a mastery quiz before progressing to the next map. Gwyn was so excited when she passed her first quiz. She got a 90% and a reading quiz award ribbon.
In the Reading Eggs World, children have their own house to decorate, a big shop and an avatar that can walk and travel to many new destinations on Reggie's bus. Children are able to choose their own adventure from a wide range of activities and places to go. My kids loved creating their avatars Gwyns is the cat of course, aren't they cute? My kids also love the playroom which they can do lots of fun activities in like build a pizza, color, play instruments, put puzzles together and more.
After each lesson children are also rewarded with a new Reading Eggs critter to add to their zoo. This collection will continue to grow with the more reading lessons they complete. My kids love the critters and so do I (they are so darn cute). The Reading Eggs critters also have
critter cards
which have silly phonics facts about the critter.
I love that
Reading Eggs
is always growing and developing new lessons and features. Reading Eggs now has 120 big lessons. These 120 lessons are perfect for 4 to 7 year olds who are learning to read. Recently they just added
STORYLANDS
Clinker Castle focuses which will focus on building reading fluency and comprehension, spelling, vocabulary, and a range of writing skills including grammar and punctuation.
This is a screen shot of the dashboard.

Gwyns review (6 yrs old):
I think its really great for kids to learn and it gives them knowledge. Its really fun and you get to go into a house where there is painting and stuff. And you have to do really good on the level and if you get it wrong you have to do again and if you get them all right you get to move onto the next level. I love reading eggs and I am a homeschooler and mommy signed me up for reading eggs. Every kid who is homeschooled must try this out. Its cool. If a lesson is hard you may have to ask your mom for help.
Details from the Reading Eggs Website:
Reading Eggs
feels that learning to read is an important skill that all children need to learn (couldn't agree more). It's such a fundamental skill that we wanted to make a learning to read site that would make a real difference. And we wanted to make it fun and enjoyable too (which it is)!
Reading Eggs supports each child's learning by offering individual, one-on-one lessons. These online lessons allow your child to progress at their own rate. The program focuses on a core reading curriculum of phonics and sight words using skills and strategies essential for sustained reading success.
Reading Eggs is as easy as 1,2,3:
Your child will:
1 – Learn
Learn essential reading skills by completing online lessons.
All lessons can be repeated as many times as needed. Repeating lessons is a good way for children to build long term memory and reinforce skills.
2 – Read
Read books online and at home.
Reading Eggs book packs make reading even more fun with real books, progress posters and stickers.

3 – Write
Complete writing activities in Reading Eggs Activity Books.
Reading Eggs Activity Books are a great way to extend reading into writing and they're great fun too!
There are two programs one for ages 3-7 Reading Eggs and one for ages 7-13 Reading Eggspress. So when your child completes all the Reading Eggs lessons they can move onto Eggspress. Eggspress helps children learn to comprehend what they are reading. The 200 comprehension lessons within
ABC
Reading Eggspress focus on building a wide range of somprehension strategies. The lessons clearly explain each concept using memorable animations that help children understand such concepts as cause and effect, making connections, main idea, inference, figure of speech, audience, making judgements and drawing conclusions.
Reading Eggs
also has book packs which are a great way to access the program. Each Reading Eggs book pack comes with 10 reading books and an access code that opens a 14 day subscription to the online program. The book packs also contain a Progress map with stickers. After each lesson, you can add stickers to the map as a reward and to mark progress. This great feature adds to the rewarding experience and improves motivation.
Links to follow:
-Reaading Eggs
Website
and FREE trial
Where to buy:
Everyone can get a
FREE Reading Eggs Trial
for 14 days. Sometimes if you search around the internet you you can find additional codes to add onto your FREE trial (you can add up to 3-4 codes). I love that
Reading Eggs
offers several different subscription options. A monthly subscription is $9.95, a 6 month subscription which is $49.95 or a 1 year subscription which is $75.00.
I give Reading Eggs 5 EGGS and highly recommend it because its EGGcelent and your kids will love EGGsploring. Make sure you take advantage of the 14 day FREE TRIAL to see for yourself how EGGciting this program is.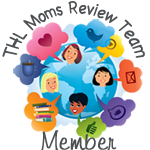 *Disclaimer - I received a 3 month trial for Reading Eggs through The Homeschool Lounge Moms Review Team in return for my honest review. I was not compensated for my review and all opinions are our own! Many of the links found on my side bars and in my blog posts are affiliate links. As a result, I might get paid money and I will most likely spend the money on homeschool supplies. Please feel free to pin any of the ideas you see on my blog!