*This post contains affiliate links. Please see my
Disclosure Page
for details.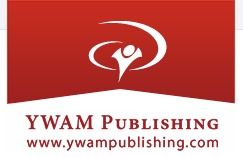 YWAM Publishing
is a
Christian
publisher who produces and
distributes
books that focus on
evangelism,
educational training, prayer, discipleship and mercy ministries. YWAM started printing tracts in 1972 for a Munich Olympic Games outreach. In 1987 moved to Seattle and began publishing prayer diaries and daily planner. Now they publish over 150 of their own title as well as 2,000 books, videos, and CDs form other sources. When you order from YWAM publishing, you are not only getting quality Christian materials, you are also helping children and adults around the world through vital missions programs. YWAM's evangelism, training, and mercy ministries operate in over 900 locations in over 140 countries and are staffed by more than 17,000 volunteers.
A moms review:
We received a digital copy of
George Washington: True Patriot and the
George Washington: True Patriot Unit Study Curriculum Guide
from
YWAM Publishing
to review. The George Washington: True Patriot book is part of their Heroes of History series. This series of biographies brings to life the stories of the many men and women who have shaped American history.
I have talked about living books before on my blog. Living books are books that pull you into the subject and involve your emotions, so they make them easy to remember the events and facts. Living books simply put make the subject, "come alive." Well the YWAM Heroes of History books do just that. They take otherwise dry, boring material and make it more interesting.
We received this book at the perfect time because the kids started an 8 week online course
Sensational
Signers
of the
Declaration
of Independence last Friday. Reading this book gave them lots of great information before beginning the course.
About The Book:
George Washington: True Patriot is recommended for children ages 10 and up however it worked great for my 6 and 7 year old a read aloud. The book is 224 pages long and broken down into 19 chapters. The chapters are not overly long so both of my children were able to easily sit through them without getting antsy. We read one chapter a day a few times a week. There are no pictures in the book so if you child needs pictures this may not be a book they are ready for yet.
The book was written by Janet and Geoff Benge a husband and wife writing team. With over 20 years of writing experience they have a passion for making history come alive for young readers!
George Washington: True Patriot
is not written like a textbook instead it is written in an engaging narrative style. The biography starts at the very beginning when Washington was only 6 years old and ends at his death. I must admit even I learned things about Washington I had not known before. The book provides an accurate, detailed account of his
entire
life. Several times my daughter said, "it feels like we are actually in the book." In other words the book did such a great job of detailing everything that was occurring that it actually felt like we were there. Any book that does that for my children gets a HUGE A+!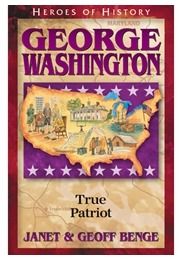 In the first few chapters you learn about young George's life. You learn about his family and hometown in Virginia. After that you learn about his work as a surveyor and involvement in the French and Indian War. Even life with his wife Martha is included. The majority of the book however covers the American Revolutionary War...the birth to our nation. And of course Washington's years as the first president of the United States are not left out. In the final chapter you will learn about Washington's final days.
The book is such a great living book and definitely incorporates many subjects including history, geography, government, science and more. Add the corresponding unit study (read more below) and you have an entire literature unit study (book and all) for around $15. Which is very, very reasonably priced. Subscribe to their email list because I have seen them run some pretty awesome specials from time to time as well!
About The Unit Study:
I am a unit study junkie! The majority of our homeschool days are spent doing unit studies. I love how a unit study reinforces what your learning about, incorporates all subjects, and encourages further exploration!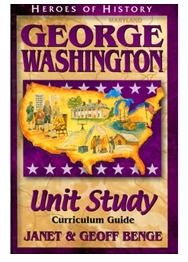 The corresponding 64 page
George Washington: True Patriot Unit Study Curriculum Guide
includes lots of fabulous activities for all learning styles, ages and group or individual studies. There are chapter questions, key quotes, additional resource recommendations, hands on projects, arts/crafts, creative writing suggestions and much more. With this unit study in hand you can easily help reinforce everything your child learned from the
George Washington: True Patriot
book plus bring together related themes. Parents you will love that there are answers to the chapter questions as well in the back of the unit study curriculum guide. The unit study also includes a timeline, maps and fact sheet which worked great for my children.
Unit Study Breakdown:
Key Quotes

Display Corner

Chapter Questions

Student Explorations

Community Links

Social Studies

Related Themes to Explore

Culminating Event

Appendix A - Books and Resources

Appendix B - Answers to Chapter Questions
My children were partial to the hands on crafty projects. We also went over the chapter questions. Many of the other activities, writing assignments, etc were a little over their heads but I like that this is a unit study that can grow with our family and we can return to later on down the road.
Rowyn made a mosaic of George Washington, Gwyn made a mosaic of Blueskin one of George Washington's horses.
Because my children always beg to learn more, our unit studies tend to drag out longer than expected, so I loved that there were recommended books and resources included. There were book, article, internet, movie/documentary recommendations and not just a few pages....16 to be exact! We did pick up a few extra books (a comic book on the Boston Tea Party and a book about the Declaration of Independence) and we watched a documentary as well.
A few other things I would like to highlight are the, "Display Corner," which is something totally up our alley. We often have a, "Explore, Discover, Dream," corner (as I like to call it) set up with various objects that relate to our unit. I also love that throughout the unit study the chapter questions vocab terms, locations, etc have page numbers in parentheses next to them to make it very easy to reference back to the book.
The unit study is flexible and can easily be adapted to suite your families needs. I highly recommend getting the unit study with the book.
Gwyn review (7 yrs old):
Gwyn, "I love the fun projects and crafts. I like learning about Washington a lot."