*This post contains affiliate links. Please see my
Disclosure Page
for details.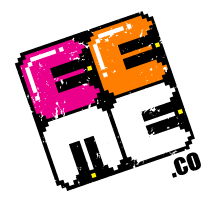 EEME
was created by Jack a new father who was on the search for fun yet educational things to do with his son. Jack couldn't find what he was looking for...he wanted something that was not only fun but would also instilled a deeper knowledge of how things worked. So he decided to take matters into his own hands. And so EEME was born. EEME is a great resource for parents and teachers!
"I wanted something that would encourage more than just play and get kids to ask "why" and to say "I built that (and I can teach you how too)!," Jack P.
A moms review:
You may not know this but when I was in high school I didn't want to get married or have a children. I wanted to be a successful computer geek. My senior year I enrolled in a year long vocational course in electronics. I loved taking apart computers and putting them back together again and my goal was to attend technical school when I graduated to pursue a career in computer repair. Toying with electronics was hands on, challenging, allowed me to be creative and enabled me to use my critical thinking skills. Of course all my plans changed...but that's another story.
As you know I am married, have 2 great children and am a stay at home/homeschool mom, yeah totally not what I had planned when I was 17. As a mother I am always looking for fun, hands-on educational resources for my 6 and 7 year old. Both are very creative, tactile, critical thinkers (just like their mother) so it's hard to keep their attention and find them things that they don't get bored with 2 minutes later. Well thanks to EEME we have found something that fits our children's needs.
EEME
provides a series of hands-on electronic projects in which children 7-12 years old can learn not only how to build the technology around them but also learn how that technology works. Each month a little brown box arrives with everything you need to build an awesome electronics project.
Current kits include:
-Genius Light
-DIY Display
-Tentacles
-Fade to Black
-Tune
But that's not it, EEME also has created a curriculum to make it very easy for parents (that have on electronic's knowledge) to teach their children. But honestly if your children are 7-8 or older they probably won't even need your help. Included in the online curriculum are very short, detailed instructional videos which walk children through step by step. Jack does a great job of explaining all of the steps and the why and how. The children loved his little hand drawn explanations. You can choose to do all the lessons in one sitting (like we did) or find a good stopping point and return to your project at another time. In the curriculum you will find intro, activity, learn and question videos. So not only are your children learning how to put together an awesome electronics project but they are also exploring how and why it works. There are also written instructions, detailed diagrams and a place to ask a question on the right side of each curriculum video screen. We watched the videos on my tablet which worked our perfectly!
Typical lesson layout!
There is also a great multimeter video as well!
Genius Light kit details:
We received the Genius Light Kit. Be sure to check out the
Virtual Genius Light Kit
. This kit has 22 lessons. As mentioned above we decided to do our project in one sitting because the children were having so much fun. It took us about 45 minutes from start to finish and at the end the kids had a fun project to show off to daddy when he got home from work.
The Genius Light project was lots of fun. The children assembled (without much help from me) a simple LED circuit system that lights up when it is dark and dims when it is light. Cool huh? We received everything we needed build the Genius Light (a breadboard, resistors, wires, LEDs, battery). The children learned (1) how to build the Genius Light, and (2) how to explain the electrical engineering concepts behind it. They also were able to build their communication skills by working together as a team and later explaining to their friends and family what they had created.
Gwyn age 7 was able to tackle the project virtually on her own. She and her brother took turns alternating each step. My son Rowyn age 6 has some motor skills so putting the resistors into the tiny holes did pose an issue for him but by the end of the project he was showing improvement. There were a few times that they had the components inserted into the breadboard and didn't end up with the correct results. That's when I would jump in and provide encouragement and pull up the diagrams so that they could see where they made their mistake. Most of the time they had just inserted a component into the wrong hole.
Working on the EEME kit with my children really brought the world of electronics to life for them. Now they know not only the how but also the why on how things we use everyday work. I literally saw my children light up the moment they turned on their Genius Light box and it worked.
So as if this doesn't already sound like an awesome subscription then check this out...everyone is invited to
sign up
and check out EEME's video curriculum for the Genius Light (and more) for
FREE
. Yup for
FREE
right here
, just enter your email address!
Let's face it we all know that engineering and STEM are critical for our children's future. The USA has a huge skills gap and there are hundreds of thousands of open engineering jobs without enough qualified candidates to fill them. Now is the time to start getting your children excited about the world of engineering.
Each month's kit builds on the previous month's knowledge and interactive quizzes reinforce your children's understanding of the why's and the how's. EEME's goal is to provide a curriculum that will teach children the fundamentals of electronics, while fostering their curiosity and critical thinking skills.
Genius Light introduction video:

Final thoughts:
I love the
EEME
projects. The kits are a fabulous, fun way to develop curiosity, motor skills. independent learning, communication and critical thinking. It is a great confidence booster for children as well. I really appreciate the
FREE videos
which I definitely plan on utilizing more with my children. For parents who have no knowledge of electronics the kits are an affordable, easy way to peak your children's interest in the field of engineering. The kits are great for both boys and girls as well as adults who may have an interest in learning more about electronics. They are great for all learning styles and children ages 5-6 years and older.
Gwyn review (7 yrs old) and Rowyns review (6 yrs old):
Gwyn, "We had lots of fun. Daddy thought our project was very cool. We learned that a circuit is like a circle and flowing river."

Rowyn, "We had fun. I kept putting things into the wrong holes but Gwyn and mommy helped. I can wait to make more electronics."
Links to follow:
-EEME
Website
-EEME
Facebook page
-EEME
Twitter

Where to buy:
Visit the
EEME website
to order your electronics kit subscription. Sign up for the 5 month plan which is just $18.95 per month (FREE shipping).
You can cancel at anytime.
Take a tour
here
. Each month you will receive a new kit complete with all the electronic components needed to build a new project.
You can also email
dad@eeme.co
for the latest promotional offer towards your monthly subscription. Just let them know you came from my blog.
Click
here
for more EEME reviews
from the
The Schoolhouse Review Crew
.