*
Post contains affiliate links. Please see my
Disclosure Page
for details.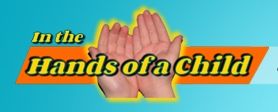 I absolutely love products created for homeschool moms by homeschool moms!!!!
In The Hands Of A Child
began in 2002 when two homeschooling moms (Niki McNeill and Kimm Bellotto) joined forces and quietly "set up shop" on the web becoming the fist company to sell ready to use lapbook kits. They noticed a need in the homeschool community and knew that together with their innovative ideas and creative graphic abilities they could help fill that need to make lapbooking for every homeschoom mom a little easier. Their first unit released in November 2002! Since then they have added additional team members,
published over 450 Lapbook and Notebook Project Packs and won several awards!
A moms review:
I decided to let my 6 year old son choose which Project Pack (aka lapbook) we would be
reviewing
from
In The Hands Of A Child
. Of course since he is ALL boy, he decided he wanted to do the
Ships and Submarines Project Pack
from
In The Hands Of A Child
.

This Project Pack includes EVERYTHING you need...well except for a file folder, scissors, glue and crayons. The unit is designed for K-3rd grade, however I think even older children would enjoy the unit. In this Project Pack children will learn all about ships and submarines and how they have been an important form of transportation throughout history. History, geography, science, writing, reading and more are covered throughout this Project Pack.
The Project Packs from In The Hands of a Child are very easy to use...just print, cut and learn! There are so many ways you can utilize the Project Packs and Note Packs. You can utilize the Project Pack as a stand alone product or you use it as a supplement to an existing curriculum. As I mentioned above everything you need is included to make your job very simple.
What is included in a Project Pack:
-5 day planning guide
-Related reading list
-15 hands-on activities
-Extension activities
-Research guides
-and more.....
The great thing about In The Hands Of A Child products is that you can follow the recommended planning guide or adapt them to suite your family's/children's needs. I LOVED that each of the various lapbook activities (pieces) provided a cut and paste as well as a trace, cut and paste format for the answers. This was perfect for my 6 and 7 year old who generally don't enjoy all the writing that is required in lapbooking.
Yes even my 7 year old daughter enjoyed this unit!
How we used this Project Pack:
So as you may know we just recently moved. Life has been crazy and it's been really hard to fit any educational learning in the last few weeks. So we made this unit work for our crazy current lifestyle and did the Ships and Submarine Project Pack over 2 days. The Project Pack generally should take about 5 days doing 2-3 activities per session which takes about 30-45 minutes. But with lots of team work we were able to complete it in less time and yes the children still had tons of fun and learned lots of great information!
Here is what we did...
I split up the various lapbook components between the kids and had them cut and color the pieces while I read the included research guide. I love that the pieces are in black and white so children can decorate as desired. I also joined the cutting fun after I concluded reading. Next we went through the various pieces together and the kids answered my questions and/or glued in the answers to reinforce what they had learned from the reading material. Next we glued all the pieces into our awesome 2 file folder labpook. The kids choose blue file folders since that is the color of the ocean. Don't know how to fold file folders to create a lapbook or how to fold lapbook pieces? Don't worry instructions are provided in the Project Pack on that too. There are also sample pictures on how to arrange the lapbook pieces onto the file folders. However your children can get creative and arrange them however they would like.
The children loved the extension activity and we even added our own...which involved Legos of course. The children were thrilled that their Lego boats really floated.
We learned about the parts of a ship, types of ships, famous ships, parts of a submarines, famous submarines, types of submarines, and more in this terrific unit study!
Freebies:
Be sure to check the Freebies and Specials page for current freebies, $5 eBook of the week and specials!
Rowyns review (6 yrs old):
I liked learning about the ships and building a book. I showed daddy when he got home from work and we looked at and read it together. I like the little puzzle.
Links to follow:

-In The Hands Of A Child Website
-
In The Hands Of A Child
Facebook page
-
In The Hands Of A Child
Twitter page

Where to buy:
Project Packs and Note Packs range in price and can be purchased directly from the
In The Hands Of A Child
website. You can also purchase their materials on
CurrClick
(where they have a shop).
To save even more money and obtain special perks you can become a
Super Member
, be sure to click the link to read more and find out all of the added benefits, prices start at $45.00.