The
ABeCeDarian Company
publishes and distributes the ABeCeDarian Reading Program that was developed by Michael Bend, Ph.D. The program is a research-based, easy to use, comprehensive, multi-sensory decoding program. The program is designed for children ages 5 and up. ABeCeDarian utilizes phonemic awareness, phonics and fluency. It is a great program for homeschoolers as well as tutors and public/private schools.
a-be-ce-dar-i-an (adj) - 1) having to do with the alphabet. 2) being arranged alphabetically
3) Elementary or rudimentary.
A moms review:
I am so excited to share this review about
ABeCeDarian
. We received several great products from ABeCeDarian
Student Workbook A1
,
Teacher Manual A1
,
Student Workbook A2
,
Teacher Manual A2
,
Set of 10 Storybooks
,
Student Workbook B1
,
Teacher Manual B1
and
ABeCeDarian Aesop
. For this review I will be discussing the parts we utilized which are Workbook A1, Teacher Manual A1 and the Storybooks. All of the teacher manuals and student workbooks are spiral bound. Level A1 is specifically for Kindergarten through Mid-1st grade students.
Gwyn my 7 year old has been struggling on and off with reading. We have tried several curriculum's and each time she gets frustrated and ends up in tears. Or I get frustrated because the curriculum is just too cumbersome and doesn't fit well into our very unplanned, busy homeschool days. She wants to read so badly and she tries very hard but she gets very frustrated and confused by phonics, "rules", sight words, etc. She tends to do better with the whole language method of reading. ABeCeDarian is a mixture of both whole language and phonics however they approach phonics in a completely different manner. For instance those icky "rules" are not discussed at the beginning levels of ABeCeDarian. And high frequency words are not forced to be memorized as sight words, instead
children learn how the letters in the words represent sounds.
When our package arrived Gwyn of course opened the box

immediately

, they love getting packages in the mail. The first thing that caught her eye were the storybooks...probably because they are hot pink and have some of her favorite animals on them. She

immediately

grabbed the first book, "Did the Cat Sit?" and began reading. She smiled and said I can read this book all by myself. And when daddy got home from work she read it to him too. Now these books are not introduced until Unit 4 of Level A1 but I just let her go because she really enjoyed reading the book and was so very proud of herself. The books are very short and simple to read. In the first few books there are only 4-8 words on each page along with a simple black and white illustration. I loved that the illustration does not really have a relationship with the text, that way children will not be encouraged to guess when trying to decode. The books contain only the words that have been learned up to that particular unit. On the inside cover of each book it tells which unit you will utilize the book after. I have found that if I just leave the books sitting out on the coffee table she will pick them up all on her own or read to her little brother. She also loves taking them on car rides. Gwyn also decided to color the pictures in the books giving them an extra special, personal touch.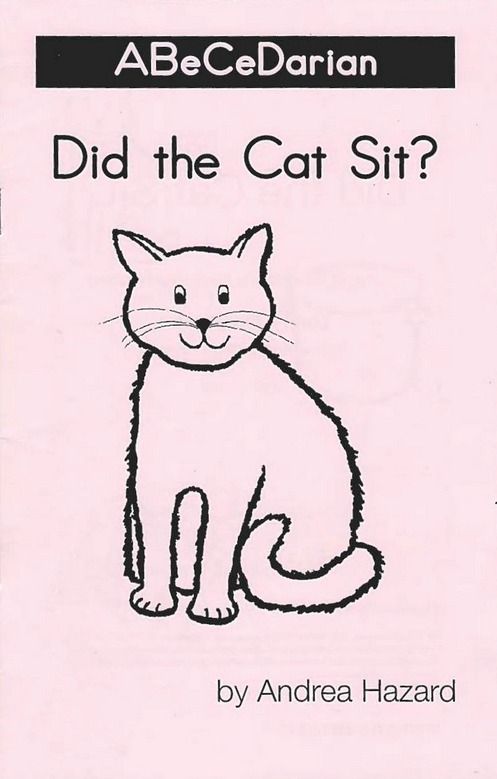 Before starting the program I was sure to read through the Teachers Manual. There are 42 pages of great information which took be about 2 hours total to read. Anytime we get a new curriculum I always read the instruction manual. I would say many times parent and child frustration with a curriculum occurs when parents just try to jump right in without reading the instructions. You can certainly tailor a curriculum to work better for your family but understanding the main principles and intentions of the curriculum is a must. Armed with my handy dandy highlighter I began reading and highlighting important details.
The teacher manual instructions are divided into a few parts...
-Understanding the Task -
This section explains what you will find in the book and information about decoding (ie knowledge, skills, strategies and practice).
-The Activities in ABeCeDarian -
This section explains all the wonderful activities in ABeCeDarian.
-Key Features of ABeCeDarian -
This section explains what you WON'T teach in ABeCeDarian.
-Getting Ready to Teach ABeCeDarian -
This section explains how to pronounce sounds, how to correct errors, how to deal with blending difficulties, how to review words and sentences working with students who are making slow progress and final preparation (ie materials needed, schedule etc).
The lessons in the teacher manual are provided in scripted format making it very easy for any parent. Little to no preparation is required, which gets a big A+ in my book. The lessons are set up much the same throughout.
1) The lesson number is indicated in bold and underlined.
2) Next there is a brief description of the activities and words your child will be covering in the lesson.
3) The workbook page number and activity are indicated next. Also if any materials such as letter tiles are needed this is indicated as well.
4) Next there is a graphic of the workbook page, great for making sure your child is in the right place in their workbook.
5) And lastly the parent script is indicated in bold italics. Underneath there is further explanation as well as what your child's response should be.
Various phrases like tap and say, turtle talk (slowly sounding out the sounds) and people talk (normal speech) are utilized throughout this curriculum, which my daughter caught onto very quickly. There are also directions for forming letters included in the teacher manual, this will be a big help for my son who struggles with forming his letters. However the program doesn't focus on learning letter names rather it has children learn letter sounds...I so wish my daughter would have started out this way. And most importantly the manual provides information on how to positively reinforce and correct your child which will in turn make your child's productivity much better.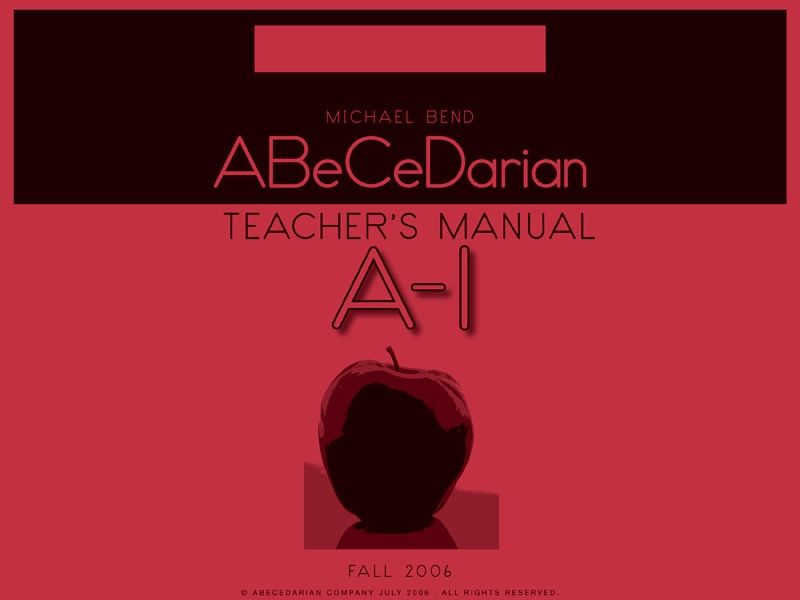 The next step was to give Gwyn the

FREE placement test. It indicated that she should indeed start at Level A1. Level A1 is for non-readers or very beginning readers. The lesson combines sound blending, sound segmenting, learning letter/sound correspondences, reading and spelling words. Each lesson is multi-sensory and pretty much follows the same pattern, so children know what to expect for each lesson. I should note that she can already read about 50+ words but many of them are sight words, colors, etc and because of her struggles I was totally okay at starting her at the beginning. The beginning parts of A1 have been a little too easy for her but they have helped boost her confidence.


Multi-Sensory Activities

include

:

Word puzzle, isolated letter/sound practice, say-and-write, tap-and-say, error games, reading words in people talk, spelling practice, spelling and reading chains. reading sentences, writing sentence and reading storybooks.

At the end of A1 which contains 27 lessons your children will be able to

read automatically over 100 words. My daughters favorite part was the word puzzle activity. We used letter tiles like these from Amazon however ABeCeDarian has printable letter tiles on their resource page for FREE.
One reason I felt that this program was such a success for us is because the lessons are fairly short and only take us 15-20 minutes plus they including handwriting as well as spelling. The lessons are fun and interactive and we didn't have ANY tears shed. We do our ABeCeDarian lessons 4 times a week.
I loved ABeCeDaarian so much that I decided I wanted to try it with both kids. So I had Gwyn utilize clear page protectors and wipe off colored pencils that way I can try the program with my son too. However since the workbooks are so affordable ranging between $10.25-$15.25 I am pretty sure I will just purchase another workbook for my son if the program does indeed work for him (I haven't had a chance to try it with him yet but will be starting very soon).
Free resources:
-ABeCeDarian has several FREE
resources
that are to be used in conjunction with the program. There are letter tiles, word lists, etc.
-ABeCeDarian has
samples
of all their products.
Wrap up:
ABeCeDarian is a no frills, easy to use, inexpensive, multi-sensory reading curriculum. Great for all learning styles and beginning or struggling readers. It's great for on the go families and families with multiple children. I give this curriculum 5 stars!!!!
Gwyns review (7 yrs old):
I like it A LOT. It doesn't push so hard on me. I like it because it's fun. My favorite thing is making words with the tiles. I am so happy I can read now.
I think her vlog says it all!
Links to follow:
-
ABeCeDarian
Website
-
ABeCeDarian
Facebook page
Where to buy:
You can purchase the ABeCeDarian program directly off their website shop. The student workbooks $10.25-$15.25 and the teacher manuals are $25.50-$30.50. The 10 storybooks are $21.50. Aesops fable book is $2.50.
Click here for more ABeCeDarian
reviews from the
The Schoolhouse Review Crew
.