If you are looking for great homeschool deals this week here they are. Many of these links are affiliate links so by purchasing through these links you help out our family!!!

National Geographic Kids One-Year Subscription & Book Bundle (71% Off The Cover Price)
One Day Only! Cyber Monday Exclusive — Includes 10 issues & 2 Weird But True! books for ONLY $18.
Make sure you stock up on
Unit Studies by Amanda Bennett
today!
Deals:
50% Off
7 - 10 a.m. (MST)
45% Off
10 a.m. - noon (MST)
30% Off
noon - midnight (MST)
Buy Truth in the Tinsel on Black Friday, you'll get the printable ornaments for FREE. Don't add them to your cart – there will be a download link in the confirmation email. So, for just $7.99 you'll get the Truth in the Tinsel ebook and the printable ornaments!
We Choose Virtues is having several great deals:
30% Off on Black Friday - FRIDAY30
30% Off on Cyber Monday - MONDAY30
Free shipping - SHIPFREE
Flash Cards, Parenting Cards or Teacher Cards – Use code CARDS20
20% off your cart – Use code VIRTUE20
15% off your cart – Use code VIRTUE15
Get 20% off your order Black Friday through Cyber Monday at Bright Ideas Press.
Family Time Fitness is having a great sale for 3 days only. Quantities and prices are as follows:
Platinum - Fitness 4 Homeschool

$137

$97

Core 1 - Fitness 4 Homeschool

$57

$39

Core 2 Fitness 4 Homeschool - Pre Sale

$57

$39

High School Foundational Strength

$27

$19

Basketball Sports Module

$25

$19
A Journey Through Learning is offering 60% off all their digital downloads for the next 8 days.

Use the code 60sale at checkout to receive 60% off instant downloads.

Heritage History eBooks are perfect for kids who love reading and history.

SPECIAL OFFER

through January 31st: Use code

KBALMAN2

to get the Early America library for FREE ($19.99 value) when you buy any curriculum CD Library (5 choices: Young Readers, Ancient Greece, Ancient Rome, British Middle Ages, and British Empire; each $24.99).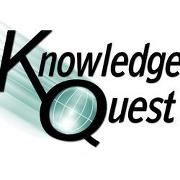 Knowledge Quest deals start Cyber Monday (maybe even late Sunday so that it's up all day Monday). These sale prices will be SWEET - up to 50% off! Included will be games, books, ebooks, CDs and apps.
Are you needing the perfect gift for Grandparents? Then consider making them a beautiful photo album at My Publisher. Photo Books are 80% off through November 30th.
Receive 6 EXTRA MONTHS FREE access to

Reading

Eggs

when you purchase a 6 month subscription for US$49.95

– that's 12 months access for only 97c per week!
Subscribing is easy!
1.
Login here before Tuesday 27 November 2012.
2. Enter the following promotion code:
MAY55SAY

3. Click "Purchase

Reading

Eggs

" tab and follow the prompts.
Bonus 50% Family Discount - Have more than one child? Purchase any extra 6 month subscriptions of

Reading

Eggs

in the same transaction at half the normal price - $24.95.
CurrClick deals and FREEBIES start Monday. Get up to 75% off from your favorite publishers.
Amazon is having LOTs of great deals. Please consider using my Black Friday Deals
link to make your purchases.
Want to join me at Teach Them Diligently next year? Get your tickets today and get $8 off (no code is needed).
You may want to check this post again between Friday and Monday because I will be updating it as more deals and steal become announced.
*Disclaimer - Many of the links found on my side bars and in my blog posts are affiliate links. Please note that prices indicated in the post are subject to change. As a result, I might get paid money and I will most likely spend the money on homeschool supplies.