Jen, from
Gricefully Homeschooling
,
and I team up, every Friday, to bring you a list of
free
bees...on both of our blogs.

PLUS...with the added bonus of this being a weekly link up...where you can showcase your freebies, things you've found online, and also, things you've received in the mail, totally FREE in the last week...or so.

FreeBEEs: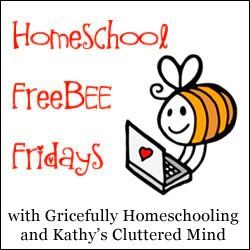 If you have homeschool FreeBEEs to share
please link up at the bottom of this post!
You can copy the button from my right side bar.

Internet FreeBEEs:
Summertime is upon us. It is over 100 degrees in most areas of the country right now. With Summertime comes Bugs, Butterflies and Patriotic Holidays. So in this edition of FreeBEE Fridays you will find FREE resources for these three things.
4th
of
July:
-Free
4th of July ebook
- crafts and recipes
-Did you see my adorable
Patriotic Windsock Craft
?
-2 Teaching Mommies Pre-School
4th of July Unit
-Fireworks
Minibook
-Simple Days
Why We Celebrate the 4th of July
-4th of July
History
-Can't make a firework show make your own with this cool Android App -
Finger Fireworks
Bugs:


-
Terminix
Kids Corner
-
Orkin
Kids and Teachers lesson plans and more
-Simple Schooling
Bugs Unit Study
- NOT FREE but only 99 cents right now
-
Spiders
- NOT FREE but only 50 cents right now
-Video with
Bee Expert
-
Bug
coloring pages
-
Eric Carle Insect Unit
on Homeschool Share
-Lots of
Bug Facts
-Spider
Unit Study
-
Praying Mantis Lapbook
on Homeschool Share - be sure to check out all of the other insect lapbooks
-Bug and Insect
craft ideas
-
Teacher Vision
- lots of resources you cant print 5 resources FREE (use multiple computers to print more)
-Free ebook "
Is this and Insect
?"
-
Bug games
- these are so cute
Butterflies:


-
B

utterfly life cycle game
-
Live Monarch
- raise your own virtual Monarch Butterfly
-
Butterfly Power Point Presentations
-
Backyard Butterfly
Lesson plans and more
-
Butterfly Lapbook
on Homeschool Share
-Simple Schooling
Butterfly Lapbook and Unit Study
and some cool videos (this is a limited time offer so get it quick)
-Butterfly
Fun Facts
- downloads, pictures, facts and more
-
Butterfly
coloring pages, bookmarks and life cycle worksheet
-
Monarch Butterfly Copywork
- Not FREE but only $1
Make sure you stop by A Journey Through Learning to snag your FREE lapbook. And check out som of the other awesome lapbooks while your there.
Giveaways:
-
Expedition Mom
is having a giveaway for North Georgia Petting Zoo
-
Homegrown Learners
- BEEhaving is Best DVD giveaway (ends June 30th)
FreeBEE events:
Michaels
Passport To Imagination
is still going on.
Saturday July 7th 9am - 12pm build a moving truck at Home Depot.

Barnes and Nobles
events check your local store to see what's going on. Our local store has things like stories, visits from authors and more.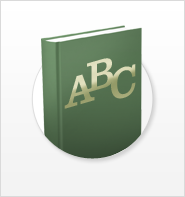 Sign up FreeBEEs, items I will be reviewing soon and items I won:
Top photo: Free Pen from a Facebook offer. Bottom Left: Science workbook I won. Bottom Right: More fun stuff from Rose Art. Cannot wait to share more craft posts with you.
If you don't enter blogger giveaways or do Twitter and/or Facebook parties you need to because you can win cool stuff. Also it pays to follow companies on Facebook you score lots of FREE stuff.
I hope you find these resources useful. If you ever have any questions feel free to leave me a comment or email me. Also be sure to follow my
FB page
where I post FreeBEEs daily.
Remember when it comes to FREE resources the internet and a good search engine are your best friend.

*Disclaimer - Many of the links found on my side bars and in my blog posts are affiliate links. Please note that prices indicated in the post are subject to change. As a result, I might get paid money and I will most likely spend the money on homeschool supplies.
Linking up with
3 Boys and a Dog