Week 31:
What a busy Seussy week we had. Read more about it
here
(there are also links to FreeBEEs, our March YouTube channel and Pinterest board). I have a lot of photos from our week there too so I am not sharing pictures from our entire week here. We started the week with The Lorax. The we moved onto Green Eggs and Ham. For each book we are doing lots of crafts and eating fun foods. And we are creating a Dr Seuss binder book. We have also been participating in a lot of Dr Seuss activities taking place here in GA. The kids and I are having a blast.
Tonight we got to go see a 3D pre-screening of the new movie
"The Lorax"
. It was AMAZING. Now I am not always a big fan of 3D movies but this is definitely one you should make sure you experience in 3D. We all loved it and I am sure we will be seeing it again in the theater. Gwyn even cried some tears of joy at the end of the movie (she gets super emotional during movies). Gwyn said her favorite part was the ending where the town starts singing. And her favorite characters are Audrey and The Lorax. Rowyns favorite part was when they plant the Lorax seed. And his favorite character was The Lorax. My favorite part would have to be the ending as well where they drive home a very valuable lesson about how one person can make a difference. And my favorite characters were Grandma and the Humming Fish. The movie kept the kids attention the entire time they even enjoyed watching the credits. The actors that did the voices were a perfect fit. I mean who doesn't love Betty White and Danny DeVito. Obviously they had to change a few things to make it into an 86 min. movie but I feel they did the book justice. I think Dr. Seuss would be very proud of this movie. It has a PG rating but honestly I have not clue why?? I didn't hear or see anything negative. I liked the lessons it teaches about saving the planet and greed. And there were a couple of educational aspects too. I'm Not gonna bother telling you the story line because if you read the book then you already know. Now get your tickets and go see it tomorrow or this weekend. You won't be disappointed.
So here are our photos from our field trip yesterday with daddy, our green eggs and ham fun, Dr. Seuss event at the library and our trip to the movies.
FreeBEEs: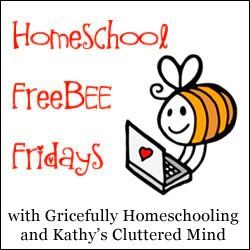 If you have homeschool FreeBEEs to share
please link up at the bottom of this post!
You can copy the button from my right side bar.

Internet FreeBEEs:
-
Science Box
-Homeschool Literature
website
-
Schoolside Press
a geography website
-Pizza Hut Book It
Spring Reading Challenge
-This
blogger
shares awesome lists of FREE Kindle ebooks every few days
-
Focus on the Family clubhouse
- lots of fun activities and printables
-
Espresso Education
- Free lessons on popular topics and seasonal events
FreeBEE events:
Its a new month so be sure to check out the
Michaels Knack
events.
Tomorrow they are doing a Dr Seuss craft!
Check your
local theaters
to see if they particapate in
Kidtoons
. Gruffalo is playing for March. There are also Free printables on the website to go along with the movie. The movies do cost but they are generally very inexpensive around $2. Which is an awesome deal even if it is an older movie.
Sign up FreeBEEs, items I will be reviewing soon and items I won:
1) Who is my neighbor from Apologia won this 2) Kids devotional book won this 3) Chasing Mona Lisa and cute bag won this too
If you don't enter blogger giveaways or do Twitter and/or Facebook parties you need to because you can win cool stuff.

Books and DVDs we checked out from the library:
Pretty much every single book written by Dr. Seuss and books about Dr. Seuss.
I hope you find these resources useful. If you ever have any questions feel free to leave me a comment or email me. Also be sure to follow my
FB page
where I post FreeBEEs daily.
*Disclaimer - Many of the links found on my side bars and in my blog posts are affiliate links. As a result, I might get paid money and I will most likely spend the money on homeschool supplies.